Increase Revenue with our FapHouse Strategy
Dear Creator,
FapHouse is not just a platform. It's a team of passionate people with a vision. Our vision is to help you earn more by doing only what you love. Content! How? Well, let's break it down with the help of our amazing Creator Management Agency team.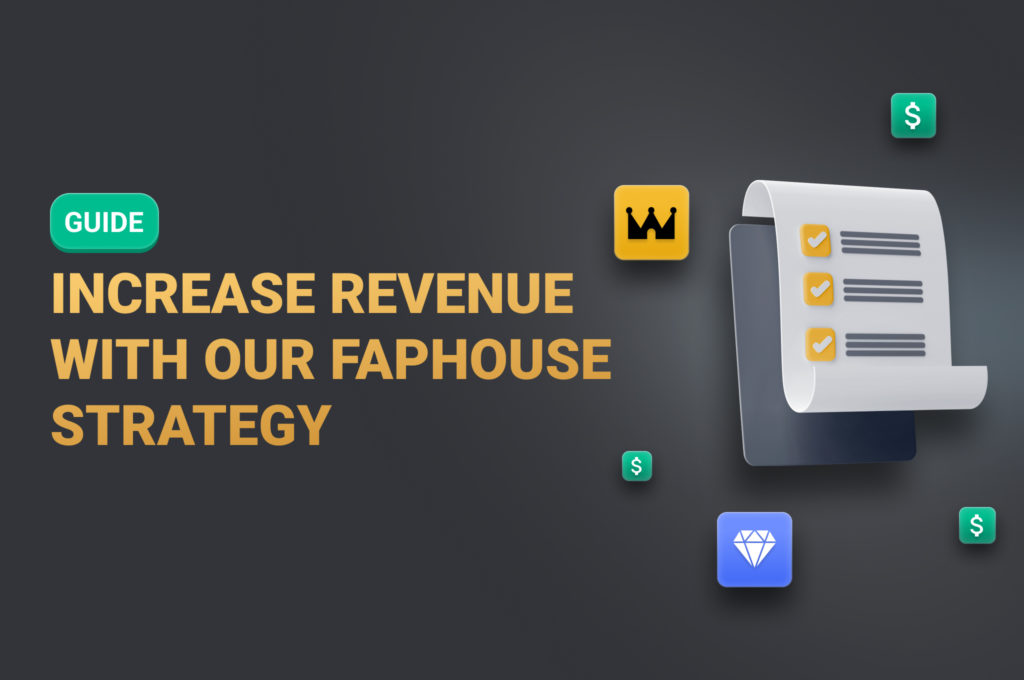 Over the last year, we have dedicated our time to finding ways to optimize your FapHouse account utilizing all tools including our number one traffic source, xHamster. We have now built and tested a fapulous team of managers that will happily assist you with the following steps:
In order to utilize traffic and your content, you need a Fanclub to collect your fans 😉 In this step, we will guide you through the registration form steps and which documents you are required to upload in order to be 100% ready for uploading content.
UPLOAD CONTENT
on your FapHouse studio(s). For a studio page to look appealing to users, you will need a minimum of 10 videos and photos! Your videos must be accurately distributed between view-share, Fanclub, and/or single-sale.
– View-share: Only add a maximum of 20% of your total videos to view-share so that users with the basic FapHouse Membership can watch them and then subscribe to your Fanclub for more.
– Fanclub: Lock your videos under your Fanclub where users must become your hardcore fans to unlock them and enjoy them with a monthly subscription.
– Single-sale: Most suitable for creators with a big fanbase. Videos can only be streamed or downloaded via purchase.

Regarding your photos, they will be featured on our feed page! Anyone can find you here while scrolling and then subscribe to your Fanclub for more.

For this, you will need the following:
– Trailers on your xHamster profile. If you haven't got any trailers or teasers, let us know and we will happily generate them, upload them, and connect them to your full videos on FapHouse for you.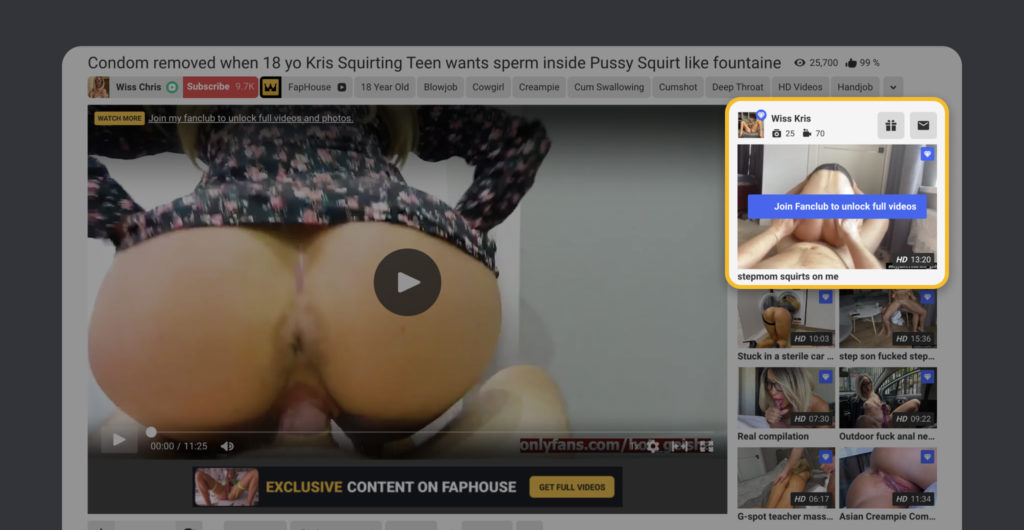 – xHamster Banner: Create or update your xHamster site banner. When users watch your trailers on xHamster, the banner below the video will redirect them to your Fanclub in order to subscribe to you and watch the full video. This banner shows amazing results! To create a site, go to your xHamster Dashboard and Activate 'Boost your site with new visitors'. Alternatively, just let us know and we will do that for you immediately.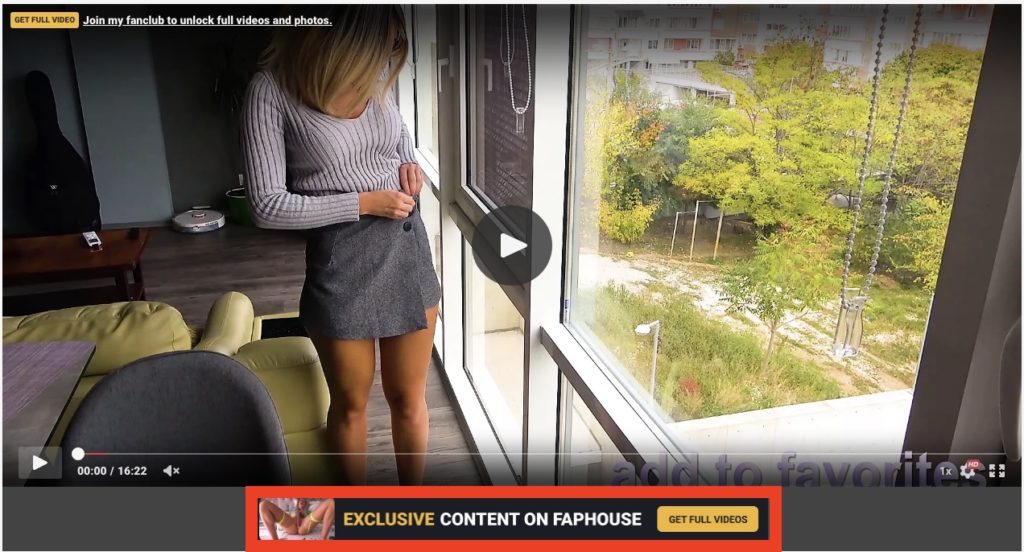 – Custom Thumbs: According to our data, custom thumbs generate a lot more traffic as they look more appealing to the users. Once you upload new videos, let us know in order to create you some hot thumbnails!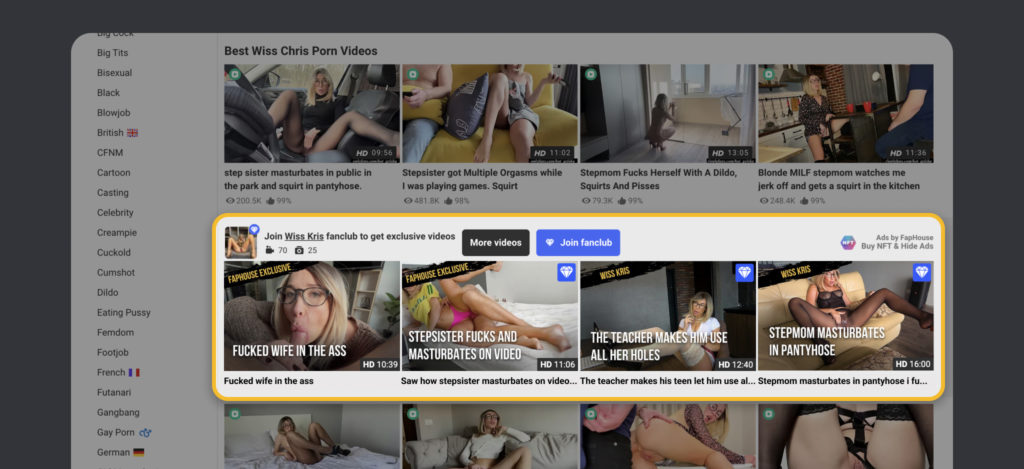 PROMOTE YOURSELF

You're now ready to let everyone know about your studio and content. We have a Mass Message tool on both platforms and each one targets different audiences.
– FapHouse Mass Message to blast your updates to all your fans, followers, or even subscribers who unsubscribed from you. It's always the perfect time to let them know about a new video, Fanclub discount, which will be explained in a bit, or send them a behind-the-scenes teaser! This is a great tactic to convert followers into fans, bring back expired fans, and of course keep your current fans 'busy' 😉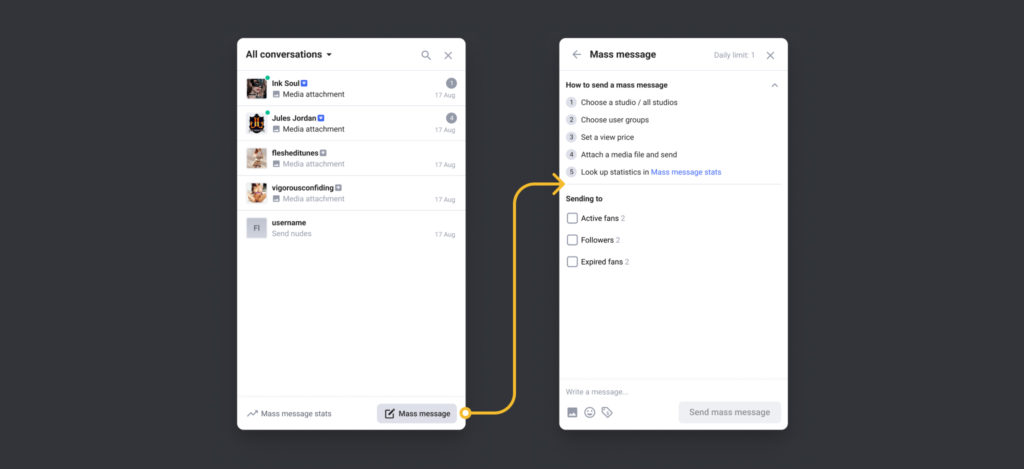 – xHamster Promo: Since xHamster is a free tube site and our main source of traffic, you will most likely have more subscribers here. What better way to announce the news to all those subs regarding your Fanclub and exclusive deals? Create a promo or let us do what we do best by composing a direct mass message and redirecting them to your Fanclub in order to make you more money.
ADDITIONAL BENEFITS

Make sure to take advantage of the following:
– Fanclub Discount. You can set a Discount for your Fanclub and attract more users. The discount applies only for the first month they subscribe as they will pay the full price for rebills. To create a discount, go to your studio, hit the 3 dots, choose Fanclub Settings, set a discount from 20-70%, and hit the Save button. And yes, we can do that for you and then message everyone about it!


– SFW version: Time to let your social media fans know about your amazing Fanclub while keeping it safe for work 😉
You can now create an SFW version of your FapHouse studio under our new, safe domain JoinMy.Fans. You can either set it up from inside your studio and add non-explicit photos and text or simply let us set it up for you. To do that, we will only need some non-explicit photos sent to us right here!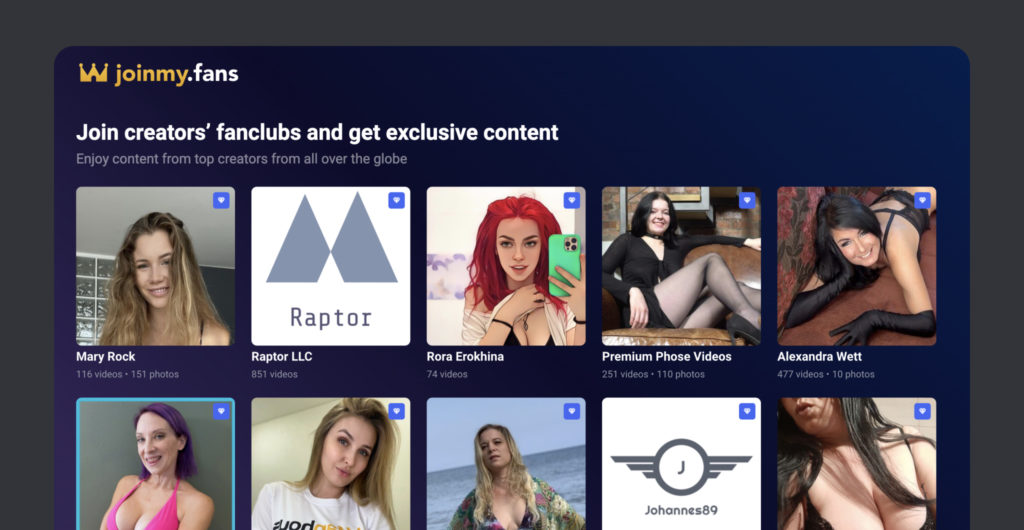 – Exclusive Videos: It's a human desire. We want to feel special. What's more special for a fan than getting your new video first? We strongly recommend you either create strictly exclusive videos for your FapHouse studio or upload your new videos on FapHouse for at least a couple of weeks before uploading them on other platforms. Stats showed that users engage more with banners promoting exclusive content and it should be a standard practice to do so with new videos.


Last but not at all least: A banner on the FapHouse main page!

Get promoted to the best spot at FapHouse where everyone will see you once they arrive on FapHouse. This is not an easy deal to land since you will have to constantly update your studio with new videos, engage with your fans in personal messages, post new photos, and generally be active on FapHouse & xHamster with your personal manager's help. Once we see that our creator is ready for the hot spot, we will prepare your design and let everyone know about our new top creator!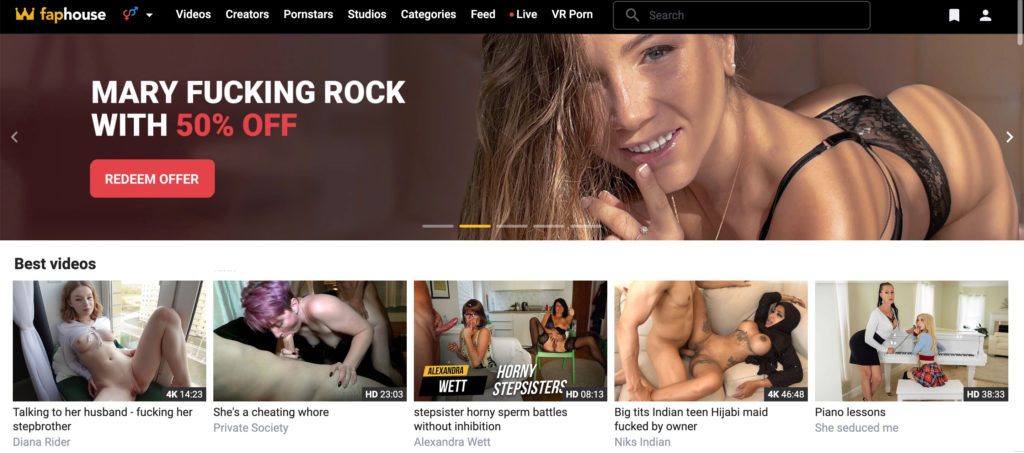 Well, are you ready? You sure are. Contact your team right here and give us permission to act on your behalf and apply everything you've learned today. We guarantee that this will take your Fanclub to the next level and build an authentic business relationship between you and our FapHouse team. A relationship you never experienced before!