Upload and win FapHouse Creator's Contest of $5k prize pool!
Hey creators!
Are you ready to showcase your skills as an amateur Creator? We're excited to announce a new monthly video contest for all aspiring FapHouse creators. This is your chance to gain recognition for your hard work and earn some extra cash in the process.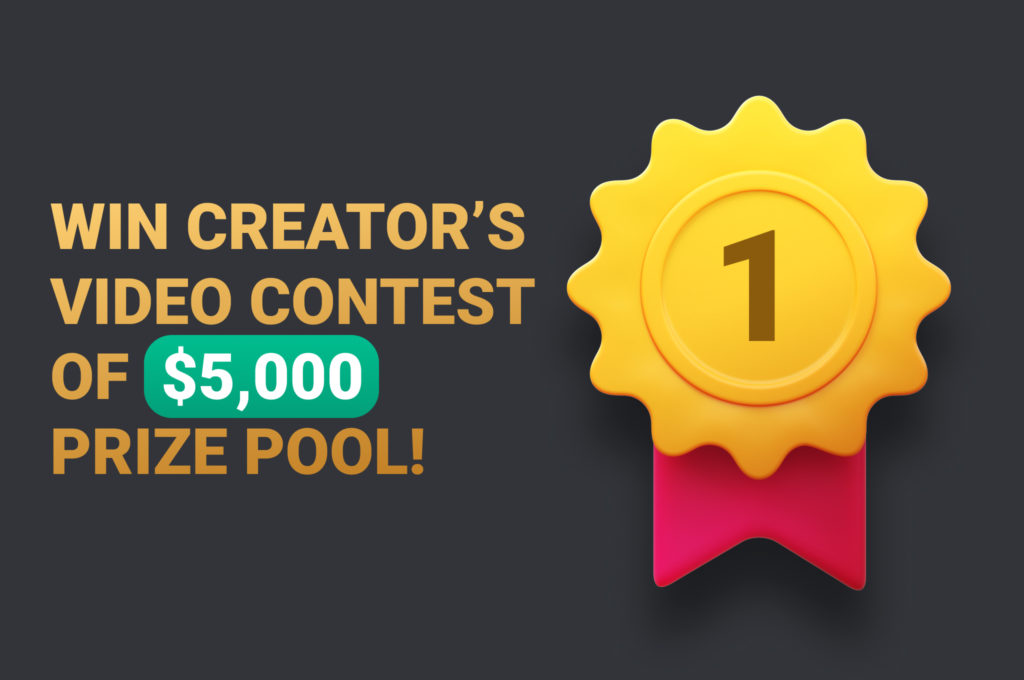 How to participate?
1. Have an Amateur studio type. If you're an amateur creator and registered as an individual, then most likely you have an amateur-type studio.
2. Upload new videos – Set your video's monetization to the "FapHouse view-share".
Any video submitted after the 15th of the current month will be included in next month's contest. If your video was published on the 20th of January, it will be valid for February's contest!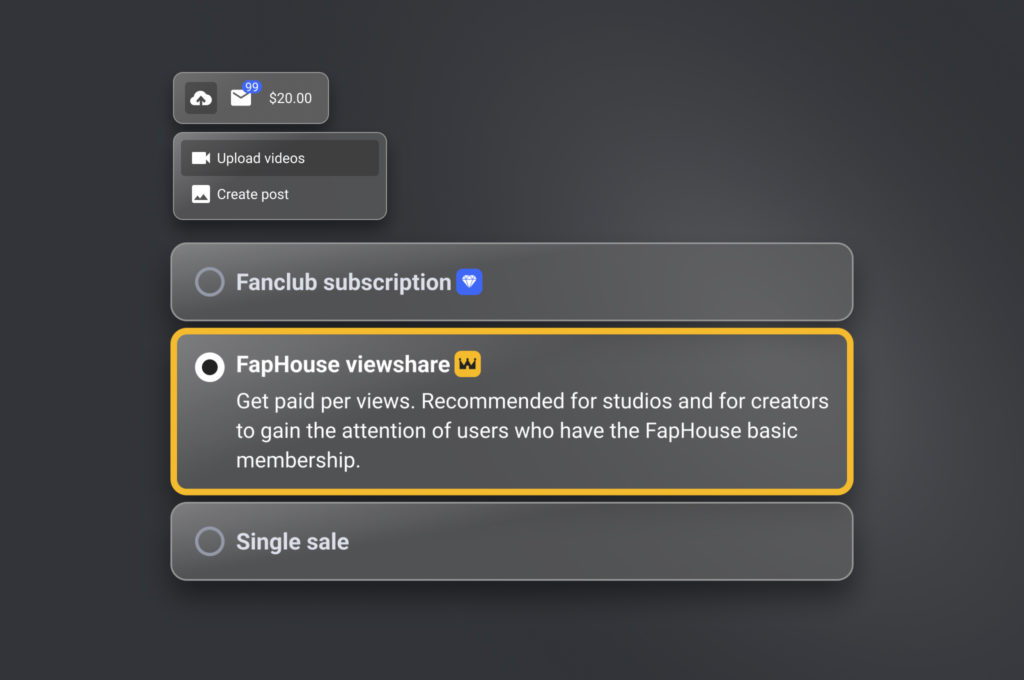 3. Earn successful views! The more views you receive, the more chances you have to win. Publish a video and start sharing it with your friends and followers. To share a video, go to your video page, hit the 3 dots next to your video, and then press the 'Share' button to copy the link.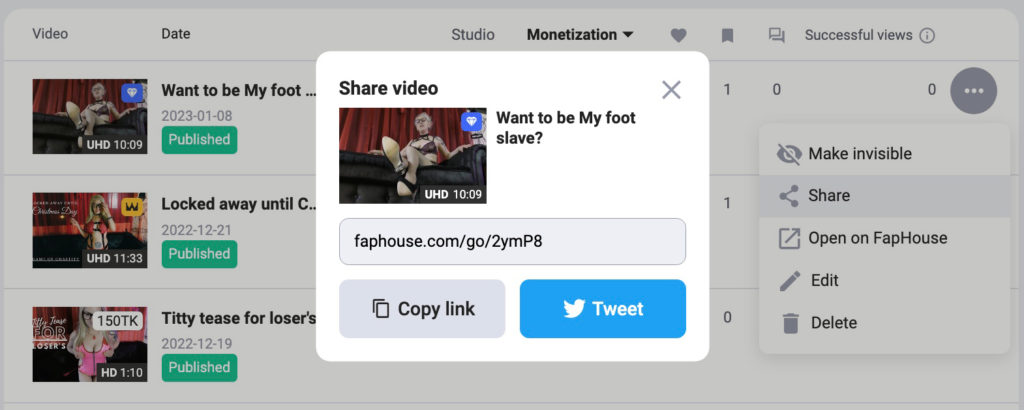 Every month there will be a new contest, where you'll be notified via email to upload and participate, and 90 winners will be chosen across all sexual orientations and will share the big prize pool of $5000!!!
Winners will receive an official email from [email protected] at the beginning of each month and their balance will be credited according to the prize won.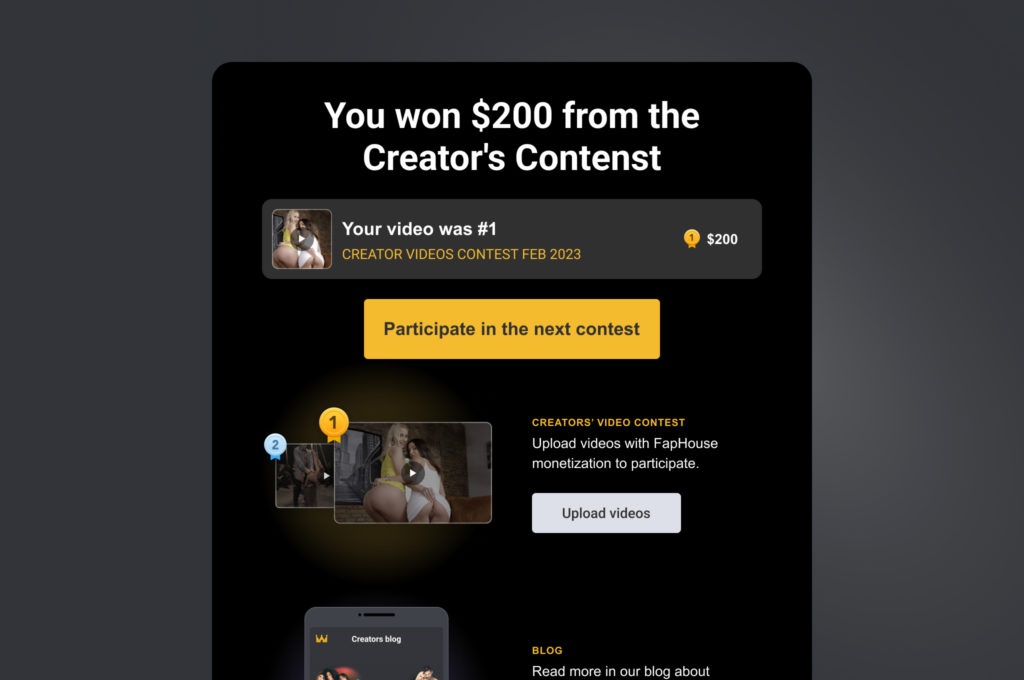 We can't wait to see what you have to offer. Start uploading new videos now and let us know should you need any help from our Creator's Care team