Introducing SFW: A new way to share your FapHouse studio on social media
Hi creators!
We are thrilled to announce a new way to share your FapHouse studio on mainstream social media networks while minimizing the risks of being de-platformed or suspended.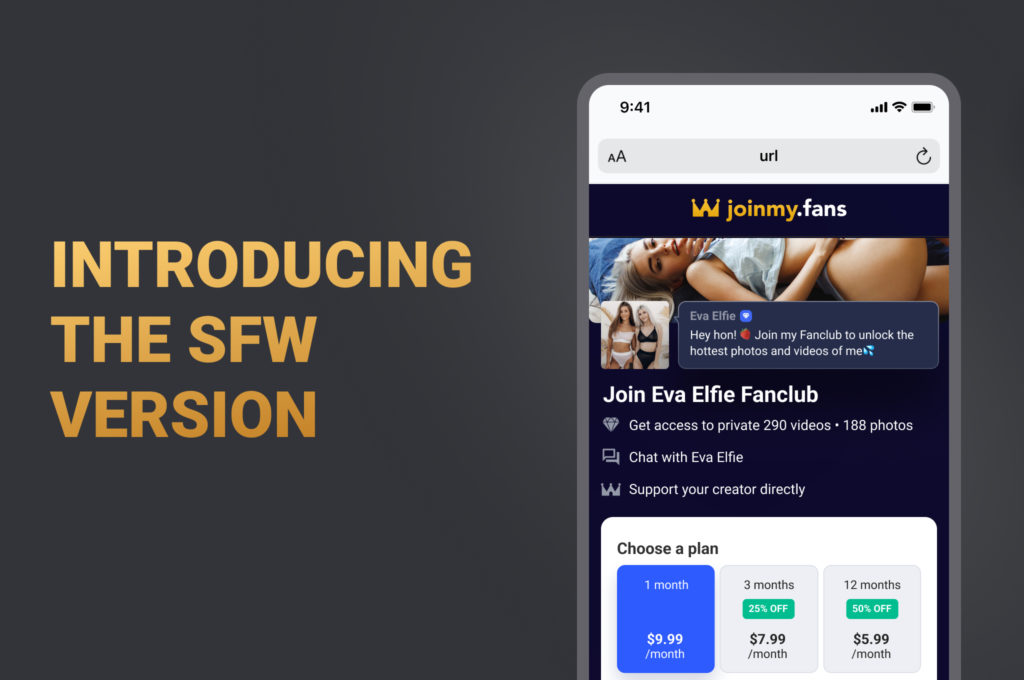 Our new SFW feature allows you to create a safe-for-work link that directs your social media traffic straight to your studio without the risk of being flagged.
This means that you can start sharing your FapHouse studios and content directly with your fans on sites like TikTok, Facebook, Twitter, and Instagram.
Now, let's show you all how it works. To use the SFW feature, you can find a new button that we added on your studio page that directs you to the SFW panel on FapHouse.

Once you access the SFW panel, you are given options to add safe-for-work avatars and banner images. You can also customize your safe-for-work page name.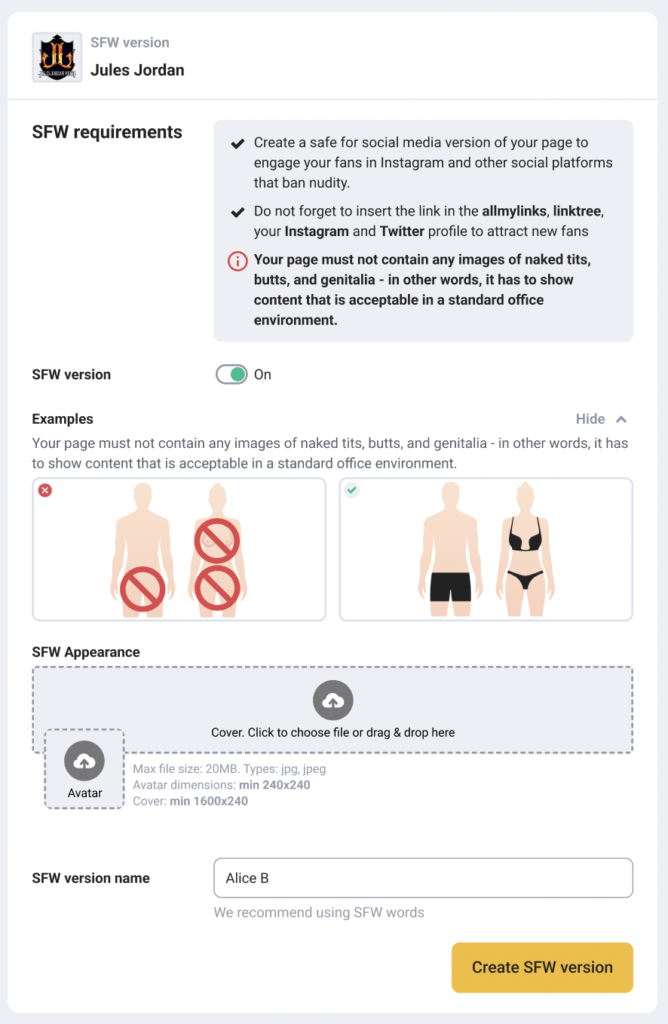 Fill out these fields and click the big button at the bottom of the page that says "Create SFW version."
Once you do this, you're given a safe-for-work link that directs your traffic to our new safe domain page at JoinMy.Fans. When the user finalizes their payment, they will be redirected to your FapHouse studio where they can enjoy your fapulous content!
It's pretty simple and taking a few short minutes to create an SFW studio and link could potentially save you hours, days, and maybe weeks of time recovering a banned or suspended social media account from the big tech companies.
If you have any questions, feel free to let us know. We are happy to help you out.
With Love,
FapHouse Support