How do you earn money on FapHouse?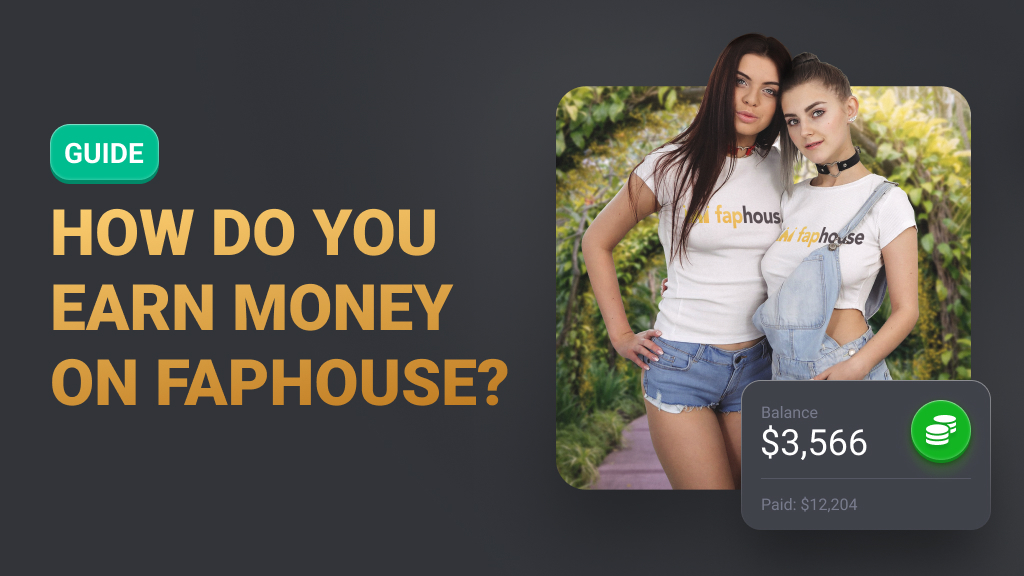 Howdy, creators! So, you took the step to become a creator on FapHouse? Good for you! Now, down to business. This blog post will explain how creators can make money on FapHouse.
What are the revenue tools available to FapHouse creators? There are several ways to monetize your content and of course, this comes down to your own preferences.
They include the following:
Viewshare: FapHouse has membership subscriptions. As a creator, you can upload videos to include in our membership subscriptions. More views, more money.
FanClub: As a creator, you can set up your own exclusive FanClub space protected by a subscription for your most loyal fans to subscribe to and keep up to date with your personal private feed. You keep 68% of all revenues for new subscriptions and re-bills.
Sell Individual Videos: Set a price for your sexy videos, and earn on every single sale.
Sell Content Through Private Messages: In addition to talking with your fans in private messages, you can boost revenue by sending paid messages for users to unlock or setting a price threshold to receive pics from fans.
Earn Tips: What better way to be told that your content is great than by receiving a tip on your studio and content pages, and over private messages?
FapHouse creators also have plenty of other options to maximize the opportunity for income on our platform. Utilizing these tools, creators can see revenue generation as long as you regularly post different, fresh content to keep your audience engaged and wanting even more from the photos and videos you sell. FapHouse is also integrated with xHamster.
One of the most popular adult video tube sites in the world, our friends at xHamster have a creator's program that would complement your earnings on FapHouse very easily.
All you need to do is confirm your account, pass an identity verification, get accepted into the platform's ad-revenue program, and keep uploading videos that meet the rules to be monetized and pass moderation. xHamster has tools that permit you to promote your content and your studio on FapHouse, including promo tools, social media integrations, and more. Register as a creator on xHamster here!
Pretty cool, right? You can earn money through multiple channels and receive a secure payout to a payment method of your choice, including cryptocurrencies and direct ACH bank deposits.
If you want to learn more about our creators' program, keep reading the FapHouse blog.
To learn more about the offerings from our partners at xHamster, check out their creator's blog and guides on how to get started. If you have questions, feel free to contact FapHouse support.
With Love,
FapHouse Team