How to promote yourself with FapHouse Feed
Hi again! We are so thrilled that you want to join the FapHouse community as a creator. When you create with us, you are given the tools to maximize the revenue you can generate from your content by using our well-thought-out monetization options.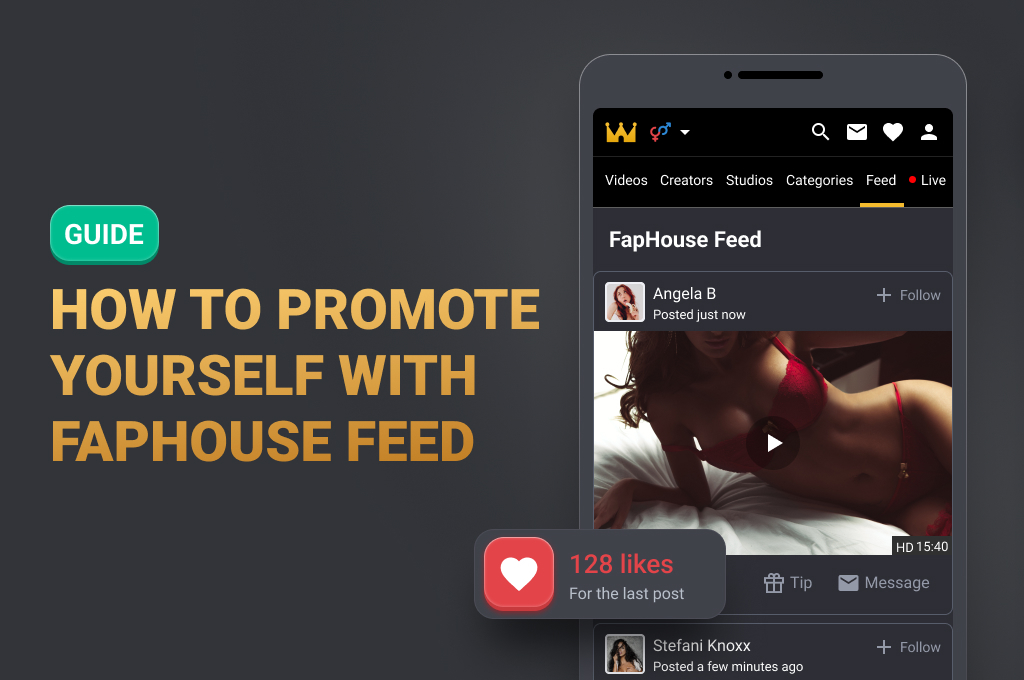 One way you can monetize your content is on the FapHouse Feed. Feed is a selection of content handpicked by the FapHouse team for our users.
Your fans can follow you and stay up to date on the latest pictures and updates and you can earn revenue from posts you add to the FapHouse Feed. There is also a tip and messaging function built into every post that is published on the FapHouse Feed.
To get the best results, we recommend that you post as often as you can to show your fans new and fresh content and to increase your chances of getting tips from your photos and posts. Daily photos will help you reach more users and the quality and quantity of your posts will lead them to convert to being fans of yours, meaning that they could subscribe to your FanClub, chat and buy content in private messages, or buy your clips. FapHouse Feed also has more traditional social media functions including "like" and "follow" buttons, a "message" button that takes the user directly to the private messaging feature, and a button that expands photos so that they're easier to view.
Feed can be accessed through the top menu on the site and is available to members and creators. Want to take Feed for a spin? All you need to do is sign into your studio account, hit the upload button, select the "create post" post, write a punchy and catchy caption, choose your monetization method, and then all you need to do is hit "publish."
Want inspiration for Feed posts? Click here to discover ideas on Feed and get posting!
Questions? Let us know. Our team is here to help. Thanks again for being part of the vibrant and growing FapHouse community of creators.
With Love,
FapHouse Team