How to use private messages to sext and engage with your FapHouse Fans
Did you know creators can interact directly with their fans on FapHouse with private messages? Awesome, right? We think so too.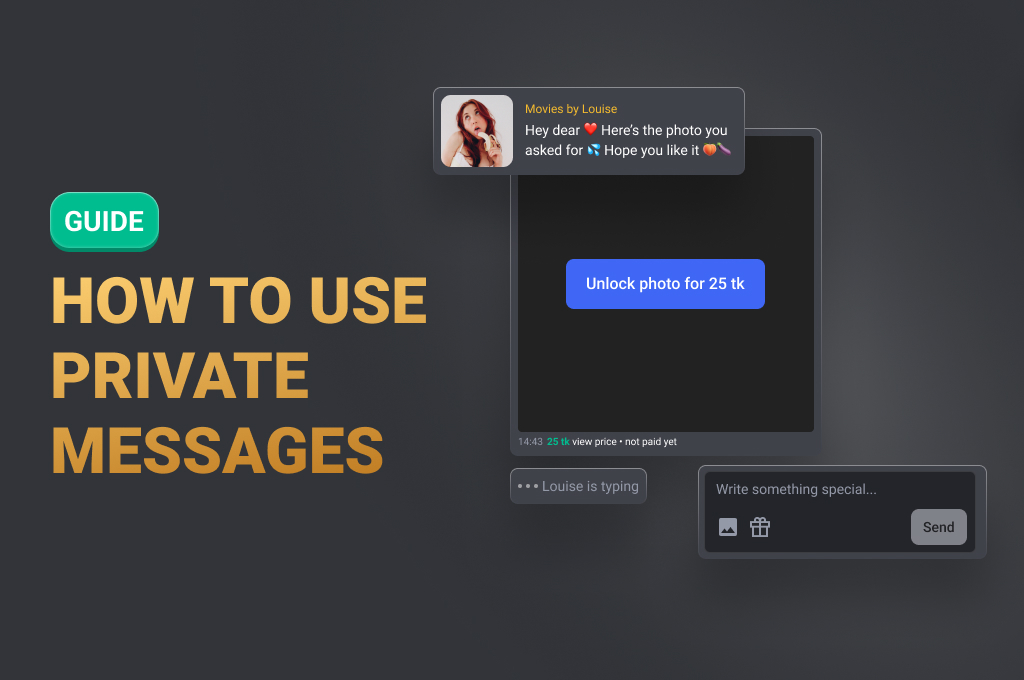 Our private messaging feature enables you to interact directly with fans, adding a personal touch to selling content on our platform. Private messages can be used to maximize earnings and can serve as an important channel to keep your fans engaged and up to date.
First and foremost, our private messages are secure and easy to use. You can send out paid content, set a minimum price to receive photos from fans, and there are options that cater to your needs as a creator.
This is what the FapHouse private messaging feature offers content creators:
Exchange photos and videos securely
Explore new and creative ways to sell content
Sell photos and videos
Earn tips through private messages
Have fans pay you to send their photos
Send mass messages to fans, followers, and even users who unsubscribed from you
The focus should be on you. That said, we try to make private messaging fun, engaging, and profitable. What's more, the private messaging feature — like all of FapHouse — is constantly evolving and improving. Go check out private messaging by signing up for the FapHouse creator program and start selling your sexy pics and videos to a growing and loyal audience.
If you have any questions, feel free to let us know. Our support team is here to help.
Thank you for being a part of the vibrant FapHouse community of adult content creators.
With Love,
FapHouse Support